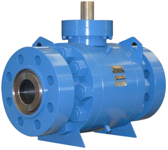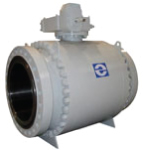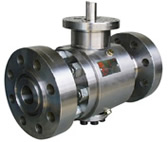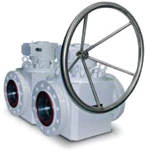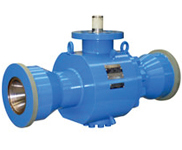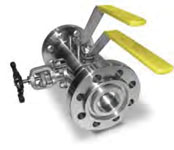 SFerova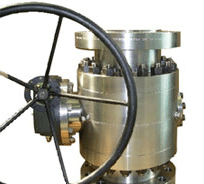 Sferova SRL have been a trusted name around the world since 1972. Sferova manufacture forged steel floating and trunnion mounted ball valves in Italy up to 1000 NB in Class 150 to 2500 and API up to 15,000 PSI. Global Supply Line (GSL) are sole agents for Australia, New Zealand & Papua New Guinea. Sferova utilise the time proven B5/E2 design for it's split body 3 piece forged trunnion mounted ball valve range. Sferova also manufactures top entry and welded body design ball valves as well as double block and bleed twin ball valves. Numerous majors are using Sferova worldwide. GSL are the world's largest Sferova distributor and stockist, supplying worldwide.
Global Supply Line keep a large inventory of Sferova trunnion mounted ball valves from 150 class to 2500 class with features like PEEK seats, metal seats, Elast-O-Lion 985/ AED O-rings, Graphite seals etc. GSL has a fully equipped Sferova approved valve automation service centre allowing us to fit all brands of actuators & controls in fast delivery.
Click here for Sferova Australian Service & Test Centre approval letter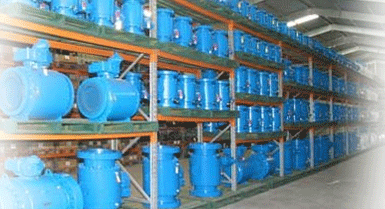 High quality forged construction, precision manufactured for long life and a time proven quality product
API6D and APIQ1 licensed
ATEX, CE, PED, EX and ISO 9001 Certified.
Fast track delivery and factory back up of sub assembled stock.
Fugitive emission prototype tested (floating & trunnion) 3rd party certified witnessed.
Firesafe certifed throughout entire range API6FA, API607, BS6755 and ISO 10497-5.
Sferova also manufacture rack & pinnion piston style pneumatic actuators in a wide range of sizes up to 30,000 NM. Global Supply Line keeps a full range of Sferova actuators ex-stock.
Sferova also 100% own and operate their own factory in India (Sferova India Ltd.). After transferring technology to Virgo India in 1994, Sferova set up their own Indian factory for Cast 2 piece body type trunnion & floating ball valves only. The factory can produce 150 to 600 class cast 2 piece ball valves from 15mm (1/2") up to 600mm (24 inch). This factory is a competitive high technology solution for materials like CF8M, Inconel, Duplex, Monel etc. Final assembly and test is performed in Italy.
Sferova also have considerable expertise in metal to metal seated ball valves and has developed a patented nano-technology system in conjunction with Flame Spray SRL.
NEWS FLASH!
2013 Sferova SRL has also now opened their own 100% owned manufacturing facility in Kazakhstan. One of the largest in Eastern Europe, the new factory can manufacture and test up to 1050 NB (42") forged trunnion ball valves.
APIQ1-6D

ATEX 94/9/EC

ISO 9001

97/23/EC/PED