Anderson Greenwood

Global Supply Line supplies TESCOM Anderson Greenwood instrumentation needle valves & manifolds.
Anderson Greenwood Instrumentation's full range of products are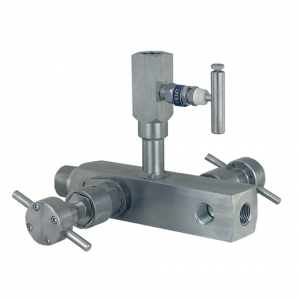 manufactured and built to perform. With decades of innovative engineering expertise. Anderson Greenwood Instrumentation is one of the worlds single sources for instrumentation products.
Built on a firm foundation of technical expertise in the 1950s , TESCOM Anderson Greenwood instrumentation helped set the standard for instrumentation technology advancements in precision valves for the flourishing Aerospace industry. The knowledge has continually expanded, culminating in the company's present position of manufacturing the broadest range of instrumentation valve products available. TESCOM Anderson Greenwood Instrumentation serves many industries and applications.
Click here for Global Supply Line stock list
Click here for TESCOM Anderson Greenwood Instrumentation brochure
CATALOGUES
Click here for TESCOM Anderson Greenwood Instrumentation Hand/Gauge Valve & Manifold catalogue
Click here for TESCOM Anderson Greenwood Instrumentation Series H70DB Primary Instrument Root Valves – catalogue
VALVE MANIFOLD CATALOGUES
Differential Pressure 3-Valve Manifolds 2 – Block, 1 – Equalise:
Click here for Anderson Greenwood M1 (1/2″ NPT x 1/2″ NPT) catalogue
Click here for Anderson Greenwood M4T (1/2″ NPT x Flange) catalogue
Click here for Anderson Greenwood M4A (Flange x Flange) catalogue
Differential Pressure 5-Valve Manifolds 2 – Block, 1 – Equalise, 2 – Vent/Test:
Click here for Anderson Greenwood MDP (1/2″ NPT x 1/2″ NPT x 1/4″ NPT) catalogue
Click here for Anderson Greenwood MDPT (1/2″ NPT x Flange x 1/4″ NPT) catalogue
Click here for Anderson Greenwood MDPA (Flange x Flange x 1/4″ NPT) catalogue
Click here for Anderson Greenwood M24T (1/2″ NPT x Flange x 1/4″ NPT) catalogue
Click here for Anderson Greenwood M24A (Flange x Flange x 1/4″ NPT) catalogue
Click here for Anderson Greenwood DPM (1/2″ NPT x 1/4″ NPT x 1/4″ NPT) catalogue
Natural Gas Industry 5-Valve Manifolds 2 – Block, 2 – Equalise, 1 – Vent:
Click here for Anderson Greenwood M6A (1/2″ NPT x 1/2″ NPT x 1/4″ NPT) catalogue
Click here for Anderson Greenwood M6T (1/2″ NPT x Flange x 1/4″ NPT) catalogue
Click here for Anderson Greenwood M6TA (Flange x Flange x 1/4″ NPT) catalogue
Click here for Anderson Greenwood M63A (1/2″ NPT x 1/2″ NPT x 1/4″ NPT-large orifice) catalogue
Click here for Anderson Greenwood M65T (1/2″ NPT x Flange x 1/4″ NPT-large orifice) catalogue
Click here for Anderson Greenwood M65A (Flange x Flange x 1/4″ NPT-large orifice) catalogue
GAUGE VALVE CATALOGUES
Click here for Anderson Greenwood M9 Block and Bleed catalogue
Click here for Anderson Greenwood M5 Multi-Outlet catalogue
Click here for Anderson Greenwood M5K Multi-Outlet with OS&Y Bonnet catalogue
Click here for Anderson Greenwood M5YK Multi-Outlet with in-line Body & Bonnet catalogue
HAND VALVE CATALOGUES
Click here for Anderson Greenwood H1 Soft Seat Needle catalogue
Click here for Anderson Greenwood H7 Globe Style catalogue