Product Range – Valves & PipeLine Supplies
Global Supply Line (GSL) stocks and indents a comprehensive range of cast and forged valves such as Ball, Butterfly, Control, Check, Diaphragm, Globe, Gate, Needle and Plug.
Our distribution centre stocks a large selection of Valves, Flanges & Fittings from 6mm (¼ inch) to 900NB (36 inch) diameter in a wide range of materials from major manufacturers to suit the needs of different projects/industries. In addition we are able to supply actuator systems and other process & pipeline products.
Today GSL annually supplies over 9,000 line items to more than 1,000 companies each year in oil and gas, petrochemical, chemical, power generation, mining and other process industries in the Australasian region and beyond. We also service the oilfield sector with a wide range of valves & associated products.
Widest range, highest quality
GSL maintains a vast stock holding of over $50 million worth of valves & piping products to provide customers with what they need ex stock. The magnitude of our stock holding puts us way ahead of the competition.
Our warehouse stocks more than 11,000 line items that meet a wide range of requirements for different industries. Each and every item has been carefully selected to meet the stringent quality standards set by the end users and EPC managers and are purchased from ISO 9001 accredited manufacturers.
All manufacturers are certified to meet the relevant industry required benchmarks such as API6A, API6D, API600, CE, PED etc. In addition all materials supplied are manufactured in accordance with required standards such as ASME, API, MSS, AS, EN, ISO and BS.
We represent the world's leading manufacturers. We search the world to provide customers with the most durable & reliable products. We also stock a full range of valves manufactured by Australian Pipeline Valve.
| | |
| --- | --- |
| SIZE RANGE | 6NB to 900NB (1/2 to 36″) |
| STANDARDS | ANSI / ASME, API, AS, BS, EN (DIN), ISO, MSS |
| RATING | 150 to 2500 ANSI Class and API 2000 to 10,000 |
| END CONNECTIONS | Flanged RTJ, FF, RF & Undrilled, Screwed BSP, NPT, Butt weld, Socket weld |
| MATERIAL | Carbon, Stainless, Duplex, Alloy, Iron, Bronze |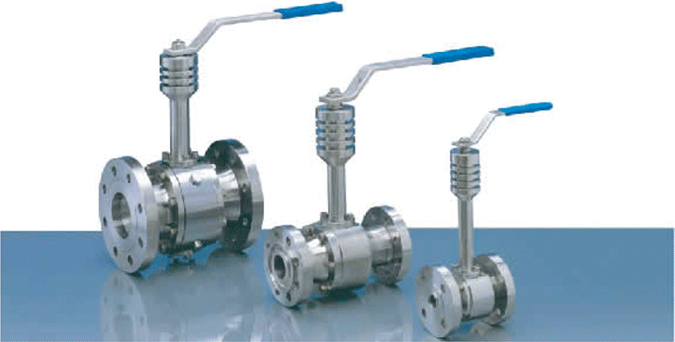 Key Products
PROCESS VALVES
Cast & forged gate, globe & check valves
Ball valves floating & trunnion mounted
Multi way ball valves
Double block & bleed ball valves &
Click here for more information
Butterfly valves resilient & metal seated, centric, double & triple eccentric
Plug valves lubricated, sleeved & lined
Dual & single flap wafer check valves
Globe style control valves
MINING, ABRASIVE
AND SOLIDS VALVES
Cone check valves
Diaphragm valves
Slurry valves
Sluice valves
Knife gate valves
Full port plug valves
Metal seated ball and plug valves
Ceramic lined valves
V-port control valves
FLANGES & FITTINGS
Carbon steel flanges (ANSI B16.5, ANSI B16.47, BS3293) ANSI 150 to 2500 class and API6A 2,000 to 20,000 PSI
Orifice flanges, spectacle blinds
Carbon steel ANSI buttweld fittings Schedule 40 to XXS
Forged steel small diameter screwed & welding fittings 3,000lb, 6,000lb and Schedule 40 to XXS
Now stocking Shell approved flanges (& Wilhelm Geldbach) and Fittings!
GENERAL INDUSTRIAL
& STEAM VALVES
(ANSI/AS/BS/DIN)
Parallel slide gate valves
Geothermal slab gate valves
Screw down non return and right angle globe valves
Piston check valves
Cast iron butterfly, gate, globe, check & ball valves
3-way ball valves, 'deadman' ball valves
AS4331.1 & AS4087 PN14, PN16, PN21, PN25, PN35
PIPELINE PRODUCTS
Strainers
Studs
Sight glasses
Monolithic Insulation Joints click here for more information
Gaskets
SPECIAL SERVICE VALVES
High temperature metal seated ball valves
Lined, sleeved and overlaid valves
Cryogenic and LNG valve
INSTRUMENT VALVES
Needle Valves
Block and bleed valves
ACTUATION & CONTROLS
Pneumatic actuators-compact rack & pinion
Pneumatic actuators-heavy duty scotch yoke
Solenoids, positioners etc
Gearboxes quarter turn & multi-turn
IRON VALVES
Gate, Globe, Swing Check, Butterfly, Strainer
Cast iron & Ductile Iron
Flanged AS2129 AS4087, EN1092-2, ANSI B16.1 ANSI B16.42
Rated Table D, E, F, H, PN10, PN14, PN16, NP21, PN25, PN35, ANSI 125, ANSI 150
Design AS4795, AS2638.1, AS 2638.2, AS6461, AS4794, AS3579
Design EN16767 (BS5153) BS/EN1171 (BS5163) BS/EN13789 (BS5152)