Starline Ball Valves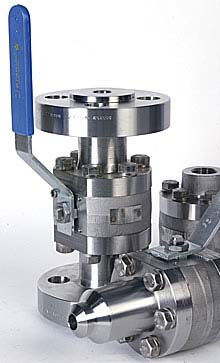 Starline Spa is a leading Italian manufacturer of forged steel firesafe certified Ball Valves in flanged, weld and threaded end connections in sizes ranging from 1/4" to 26" (6NB to 650NB) in ASME class ANSI 150 to 2500 and API 2,000 to 10,000PSI. Click here to view our stock list.
As a preferred Starline Master Distributor we can
supply Starline at Wholesale Pricing World Wide!
(CE/PED certified)
Approvals and accreditations include: LRQA-ISO 9001 quality system, Lloyd's &DNV product type approval, API 6D and API 6A Licence, CE &PED 97/23/CE approval as well as ATEX. All models are Lloyd's and DNV witnessed firesafe certified to ISO 10497, API607 and API6FA. Other certifications include TUV-TA Luft clean air, Gost, Stoomwezen, Canadian Registration (CRN), Aramco, Total-Fina-Elf, Shell, Mobil-Exxon and all European majors.
Starline were formed in 1976 as manufacturers of a standard range of 3-piece ball valves. Today their range has developed significantly. Starline's unique and dynamic approach to product development and innovation has produced a ball valve range second to none.
Product flexibility provides genuine application solutions. Comprehensive stocks of complete valves, spares and components allows fast track delivery for both standard and special valve combinations. GSL carries the World's largest stock range of Starline Valves.
Starline's ability to meet new and challenging 'project' specifications adds another dimension to their scope of supply. GSL are Australian and New Zealand Starline agents and stockists.

Global Supply Line in association with Starline Ball Valves offer considerable technical valve expertise gained from years of experience in the oil, gas, petrochemical and general process industries.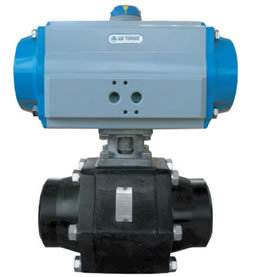 GSL are the sole agents & stockists for Australia, New Zealand and Papua New Guinea for the well-established and highly renowned range of Starline three-piece ball valves. We have been sole agents since 1990. Our agency agreement allows us to sell Starline worldwide for ex stock urgent inquiries.Global Supply Line holds the largest Starline stockholding in the world. Standard materials ex stock include A105, LF2, 316(L) and duplex F51, 3.1 certified and conforming to NACE as standard.
Our stock range includes the 3 piece Master Star and Super Star as well as the compact Threaded Star in class 800 to 1500. In class 900 to 2500 we also stock the Mega Star range. In 150 to 300 class we stock the Split Star range. We also stock 3 way and 4 way multiport ball valves with T and L port configurations.
All model types are stocked in flanged, screwed and weld ends, including long integral pup ends. Even if we don't have the valve you want in stock GSL can indent the sub components or complete valve from Starline in very short delivery time.
Global Supply Line also keeps a comprehensive stock of components which allows for quick modifications. GSL engineering division is fully approved by Starline Spa for all retrofits and modifications.
A full range of seats and seals is kept in stock to allow upgrades for low temperature, high temperature, high pressure etc. Low temperature stems are also kept in stock. Seating options include RPTFE, Devlon, Kel-F, UHMWPE, PEEK, Graphite, Carbon, PTFE and Bronze PTFE. Common parts also make fast track deliveries possible such as combination end connections e.g. flanged x screwed, RTJ, integral pup ends, buttweld ends.
ISO 5211 mounting pad provides easy assembly of actuators and ancillaries. Accessories including actuators, stem extensions and locking devices are kept ex stock and can be fitted in-house. Global Supply Line keep a huge range of Air Torque (Italy) pneumatic actuators as well as your choice of brand in piston style actuators. GSL also stock the full range of Starline forged 316 SS brackets & adaptors.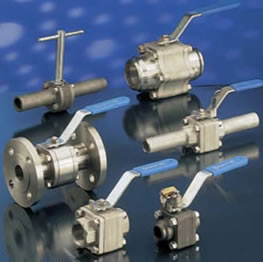 Global Supply Line offers rapid turnaround of sales inquiries, together with the flexibility to process and arrange despatch of urgent orders.
Starline is a reliable supplier of quality Ball valves, specialising in oil & gas activities and petrochemical services all over the world. Starline is approved by all major oil companies and is Shell SIPM approved.
View our Starline Valve & Spare Parts Stocklist
FLOATING Firesafe BALL VALVES
In the floating valves category Starline has the following models: STANDARD STAR, MASTER STAR, SUPER STAR, SPLIT STAR, MEGA STAR, THREADED STAR
Size Range:

Between ¼" – 8″ (6NB – 200NB)

Pressure Ratings:

From 150 to 2500lbs

End Connections:.

Screwed, Welded – short and long ends – flanged DIN or ASME

Soft Seat:

Reinforced or Virgin PTFE, Delrin, Nylon, KELF, PEEK, UHMWPE, Vespel

Seals Material:

O-rings in Viton (GLT, AED), ELAST-O-LION, Kalrez, Chemraz, Aflas etc
Starline has a special line of Metal seated ball valves for abrasive and high temperature applications as well as a full range of Cryogenic valves.
Click here for more information on Metal Seated Ball Valves
TRUNNION MOUNTED Firesafe BALL VALVES
The Starline ULTRASTAR range are trunnion mounted design.
Size Range :

From ½" to 24″ (15NB to 600NB)

Pressure Ratings :

150 – 2500 lbs and API 2000 to 10,000 psi
Starline also manufacture trunnion mounted ball valves for critical applications, such as low temperature (down to -196°C), abrasive service and very high temperature (up to +700°C) applications. All welded body type is also available for buried service &sub sea applications. Starline also manufacture floating and trunnion twin ball double block ball valves.
Starline trunnion mounted ball valves use F51 Duplex for ball and stem in class 200NB (8") 600 class and above, as well as 900/1500 class 150NB (6") and above. Others use 316 or worse CF8M even in much larger sizes. F51 is stronger than 316 and is required to handle extra torque, especially if particulates become entrapped in the seat area or if the ball is left in one position for a long period of time, the high quality Italian made Rotork Gear boxes will still open the valve without risking damage to the stem and without the need to grease the seats (which can then attract more debris to the seat, risking seal damage). With the trend towards hard PEEK seat inserts due to PEEK's hard wearing (and high temperature) capabilities, the torque of the valve is substantially increased. However, the other advantage of F51 is it is 50% harder than 316 and is therefore more scratch resistant. Where you would throw away another valve, Starline valves are built for life. The same applies to F6 (410 series) stainless ball and stem. Like F51 it is 50% harder than 316 and much stronger.
Since a ball (especially in higher 600 to 1500 class) is highly polished there is no corrosion disadvantage compared to 316 in the service types encountered by an LF2 or A105 valve. F6 is also lower in cost and is increasingly being specified in lieu of 316, provided it is from a reputable brand forging manufacturer and is not substituted by an equivalent casting. Partnering F51 or F6 with PEEK provides a strong hard wearing valve. Also with Starline, if you order stainless trim, the lower trunnion is also full stainless. Other manufacturers rarely do this as smaller sizes up to 250NB (10") (depending on the class) have an external lower flange which is integral with the lower trunnion so supplying the entire assembly in full stainless steel would be cost prohibitive.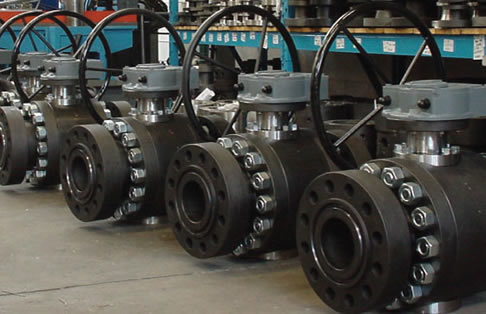 Quality & Certification
Starline products have been certified by various certification agencies such as : ISO 9000, API6D, API6A, PED, CE, TUV, ATEX, LLOYD'S TYPE APPROVAL, DNV TYPE APPROVAL, &GOSTR, Shell SPE 77/312, ISO 15848 and TA Luft Fugitive Emission. Prototype certification on floating and trunnion ball valves.
Other Approvals
Shell SIPM TAT TAMAP approved floating and trunnion ball valves 150 to 2500LB
AGA approved
Lloyds LNG cryogenic certified
Fugitive Emission Prototype tested 3rd party certified witnessed
Firesafe Certified throughout entire range API6FA, API607, ISO 10497
Achilles Certification (all European majors)
Lloyds SIL Level III certified all models

STARLINE Spa PRODUCT LINE
FLOATING
Construction
Size (in inches)
Pressure Class
Medium Pressure
Superstar No.1
3 pc bolted
1/4 inch to 4 inches
up to 1500 LBS
Masterstar No.3
3 pc bolted
1/4 inch to 2 inches
up to 900 LBS
Standard No.2
3 pc bolted
1/4 inch to 2 inches
up to 800 LBS
High pressure
Megastar No. 6
3 pc bolted
1/4 inch to 2 inches
up to 2500 LBS
Compact (monobloc seal welded option)
Threaded Star No.T1
3 pc threaded
1/4 inch to 4 inches
up to 2500 LBS
Multiport
Three &Four Way No.8 &9
3/4 pc bolted
1/4 inch to 3 inches
up to 600 LBS
Split Body construction
SplitStar No.7
2 pc bolted
1/2 inch to 8 inches
up to 300 LBS
Cryogenic service
Cryostar No. 5
2 pc bolted
1/2 inch to 6 inches
up to 600 LBS
Metal seated
Metal star No.4
2 pc bolted
1/2 inch to 6 inches
up to 600 LBS
Double block and bleed, Single block and bleed twin
Twin star
2/3 pc bolted
1/2 inch to 6 inches
up to 2500 LBS
TRUNNION
Construction
Size (in inches)
Pressure Class
Bolted construction
Ultra Star No. 0
3 pc bolted
1/2 inch to 12 inches
up to 2500 LBS and
API6A 2000 to 10000
Welded construction
Ultra Star No. 0
1 pc welded
1/2 inch to 12 inches
up to 2500 LBS
Metal seated abrasive service
Ultra Star No. 0
3 pc bolted
1/2 inch to 12 inches
up to 2500 LBS
Metal seated high temp service
Ultra Star No. 0
3 pc bolted
1/2 inch to 12 inches
up to 2500 LBS
Cryogenic
Ultra Star No.LT0
3 pc bolted
1/2 inch to 12 inches
up to 2500 LBS
Double block and bleed twin
Twin Ultra Star
3 pc bolted
1/2 inch to 12 inches
up to 2500 LBS
SPECIAL VALVES
Construction
Size (in inches)
Pressure Class
Gas Storage
Ruhr Gas (metal + viton seated)
1 pc seal welded
1/2 inch to 3 inches
up to 1500 LBS
STARLINE YOUR SOLUTION FOR FLOATING & TRUNNION MOUNT BALL VALVES
Starline manufactures 2 and 3 piece Floating and Trunnion Mounted ball valves in soft and Metal seated up to 2500 class and API6A to 10,000PSI. Starline also manufacture Double Block and Bleed Twin ball valves as well as a full range of Floating and Trunnion mounted cryogenic ball valves.
Click here for more information on DB&B valves
Global Supply Line holds a huge inventory of Starline Ball Valves including valves with Graphite Seats, PEEK Seats, Metal Seats, extended low temp stems, AED O-rings etc. GSL also keeps a large Starline spare parts inventory. At our fully equipped valve automation center we can supply and fit all types of actuators and accessories with quick delivery.