TAILORED SUPPLY AGREEMENTS
PROCUREMENT & SOURCING from WORLD CLASS MANUFACTURERS
of VALVES, FITTINGS and PIPING ACCESSORIES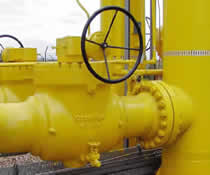 Complete professional management of the supply chain to procure material for stock and projects ensuring timely deliveries and just-in-time supply services.
Global Supply Line's supply chain is managed by a dedicated contract manager who manages all technical facets of the contract. Our expertise enables our specialised team to ensure the optimum balance of stock and direct indent sourcing to ensure timely delivery of all materials required to meet the contract requirements.
Material for stock and projects are sourced from a select group of reliable, quality conscious suppliers. Key manufacturers in the industry recognise Global Supply Line as a reputable and reliable valve & piping components supply service entity in the region.
Global Supply Line interacts with suppliers on a regular basis and provides them the necessary feedback needed to allow them to become more competitive and reliable. Potential new manufacturers are regularly screened through Global Supply Line's high quality and service standards before we decide to indent & stock their products.
EXTENSIVE KNOWLEDGE BASE IN OIL & GAS, PETROCHEMICAL,
POWER GENERATION, REFINERIES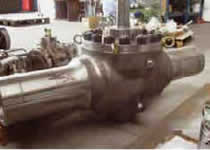 Global Supply Line's staff have the know-how of diverse market segments and client specification requirements. This knowledge enables Global Supply Line to efficiently source material for specific market segments and clients.
Piping products and valves in carbon steel, stainless steel, alloys and other 'exotic' grades are available for supply from stock, and if not, are quickly sourced from reliable and quality suppliers.
As integrators and suppliers of packages we also provide supplementary services such as machining, threading, coating and fabrication of temporary strainers, spectacle blinds, barred tees etc. Valve automation, retrim and modifications are performed in-house or subcontracted whenever a need arises.
COST REDUCTION & EFFICIENCY IMPROVEMENT STRATEGIES
Single Source Supply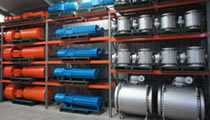 Single source procurement patterns are now becoming increasingly popular. GSL has strong long term alliances with various manufacturers and suppliers giving us a high level of capability to manage single source supply agreements. We can quote on fixed term contracts/blanket orders to supply valves, flanges, fittings and all pipeline components and manage all certification & documentation. With our extensive experience, GSL is unique in having a good relationship with all other supply houses and good buying power. We can provide regular price comparison reviews and have an extensive network of suppliers worldwide to ensure the best price and delivery. Within the higher quality arena GSL has the most efficient and competitive supply procurement chain in the business. We understand valves and we know the strengths and weaknesses of all 'levels' of manufacturers. We will work with your risk management department to explain when, where and why a price variance is justified for a higher specification of valve. Also, as a specialist emergency supplier we represent factories who can manufacture in short delivery.
Inventory Control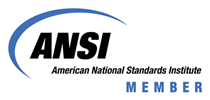 By stocking and managing reserved inventory at our own and/or the customer's premises, we minimise delivery lead-time and reduce transportation cost thereby increasing cost efficiency and productivity. The inventory can be customer owned and/or consignment stock.
Shut-Down Management
Working very closely with our customers, we help them manage pre, during and post shut down
periods efficiently.
SUPPLY MANAGEMENT CONTRACT ALLIANCES
We will manage the supply, storage, distribution, procurement & expediting of your valves, flanges & associated piping products. An agreement with Global Supply Line will eliminate the costly problem of the client managing their own inventory and emergency procurement. Global Supply Line can hold dedicated stock of valves and spares exclusively for the client at our own premises on behalf of the client.
As part of the agreement, Global Supply Line will work with site engineers in rationalising and simplifying current valve specifications and reducing your inventory of valves and associated spare parts. We can also interface with your on-site stores and streamline the supply process. Administration will also be simplified and reduced under such an agreement leading to further cost efficiencies.
As supply management professionals, we can review the entire process of how valves and associated materials are purchased, stored and used on-site to form an agreement that improves the level of service whilst reducing costs. Global Supply Line offers a total valve management program whereby we manage all facets of procurement, storage & logistics processes involved. Many companies have realised the advantage in reducing the number of suppliers – less paperwork, better service and closer relationships. Global Supply Line and our network of manufacturers and suppliers are capable of offering a strong commercial alliance and also a technical alliance. As part of our total valve management program, we can also arrange to manage & outsource all your valve engineering and re-engineering requirements. Global Supply Line Engineering Division is a Lloyds ISO 9001 certified facility and is the official approved service, test, retrofit and automation centre for Actreg, Air Torque, APV, JC, Starline, Sferova and Torqturn.
Click here for more information
VALVE ENGINEERING MANAGEMENT PROCESS
Monthly invoicing: Transaction based invoices are suppressed and instead a summarised monthly invoice is issued. This immediately reduces accounting and purchasing administration and can be tailored to a specific shut-down or project.
Expediting: Regular detailed expediting reports can be issued detailing the status of all orders. Despatch dates, forward completion promises and ready for inspection dates are all clearly detailed. This document can also be utilised during shut-down or at project planning meetings.
Dedicated Inventory: Most companies seek to reduce on site inventory. This contradicts the needs of maintenance engineers, who endeavor to maintain a 24/7 process plant. Global Supply Line can reduce the need for a high level of inventory being kept onsite by holding dedicated inventory at our own premises. We electronically reserve these materials, thereby guaranteeing availability. These materials are held awaiting call off on a daily basis and deliveries to site are made using priority freight service, reducing on-site storage and site losses.
Certification: Global Supply Line can hold and batch certification for the project or shut-down duration and periodically or after the event issue a full data file containing all relevant certification. We can even arrange third party witness inspections of certificates and hold all certificates on your behalf.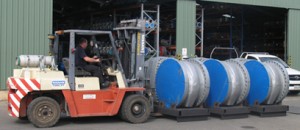 Our sales team
Abdullah Khan QLD/NSW Sales Manager BEng (Mech)

David Forbes Senior Sales Engineer-WA/NT (Control & Automation Specialist)

Darryl Taylor Senior Sales Consultant - BDM Australia & Asia Pacific