EMERGENCY SUPPLY
Global Supply Line (GSL) is the emergency supply market leader in the region. For over two decades, GSL has been extensively involved in servicing major refineries, oilfields, pipeline operators, EPC managers, mines and process industries throughout Australasia and beyond. This has given GSL a thorough understanding and a strong track record of providing seamless order fulfillment to our customers.
Our massive $50 million inventory is tailored to service the oil, gas, mining and power sectors. Our major focus is valves, we hold specialty items no one else in the southern hemisphere stocks but we also keep a full range of commodity lines. As a service to our clients we also keep all associated flanges, fittings, studs, gaskets, strainers etc. to provide a one stop shop for fast track emergency solutions.
If we don't have what you need in stock, we will source valves, flanges, fittings or any other pipeline product from our worldwide sources. We use a highly developed global sourcing directory. Emergency supply is our specialty, we have accounts with stockists and short lead time manufacturers from around the world.
Why waste time sourcing all over Australia and overseas when one call to Global Supply Line will suffice. We stock valves, flanges, fittings, studs, gaskets and strainers.
Like thousands of others, you'll find our prices, quality, delivery, service and back up are second to none. Merchants and end users alike all over Australia and Asia use Global Supply Line as their one stop shop for fast track supply.
Fast Track In-house Manufacturer/modification Special Valves & Flanges
Merchants – Let us carry the inventory
Buy better quality brands at a more competitive price, reliable delivery and without specification variance from Global Supply Line to increase you sales hit rate and profit margin! Remember the adage, a 10% saving in purchase cost increases profit margin by 30%. Why air ship the item when we probably have it in stock in Australia?
We incur all the inventory sourcing, holding, quality and despatch costs. You proceed and make more sales while we pack, check and deliver to your door. By the time your paperwork is produced the valves arrive ready to ship.
A smaller profit margin on an indent sale equates to a much higher "real" profit than on a stock sale from your own inventory. The best news is that we also stock rare hard to find items on which you can make an even higher margin. Merchants, are your salesmen "real salesmen" or just "order takers" only capable of quoting off a price list? Tell your sales staff to contact us before they tell a client they can't supply ex stock.
We also take care of traceability and spare parts and supply a full 12 months warranty in Australia. With this in mind, the onus is on us to ensure we only stock reliable brands.
We source the world for the best product, buying in bulk giving us economies of scale. Due to our low overheads and having only one central office we can sell a valve to you for lower than the "real" cost of stocking it yourself. Being centrally located means we can also ship in short delivery.
NOT JUST ANOTHER SUPPLIER
Fast Track Supply Service to Merchants and End Users
Global Supply Line's philosophy and culture of fast track supply and rapid quotation response was born over 20 years of servicing the oil industry and now continues in servicing the broader piping market. We have continued to maintain this responsive level of service.
Something Completely Different
Expect More From Your Supplier, expect the extraordinary. Global Supply Line has the resources and skills to handle out-of-the-ordinary requests with ease. Our turnaround on extensions, gear and actuator mounting, re-packing and other modifications is unsurpassed. We offer extensive in-house testing to industry standards.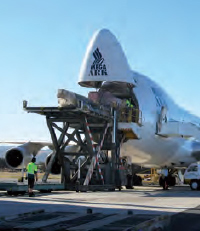 Emergency Supply Sourcing
Looking for that "hard to find valve" for immediate delivery? Use our "HAIR TRIGGER" emergency supply service. Global Supply Line will sift through it's global valve suppliers for you. We specialise in dealing with short delivery factories who will fast track manufacture. For special and critical applications we have the solutions for aggressive media, high pressure, high temperature and cryogenics.
Global Supply Line specialises in finding hard to source valves and can locate even the rarest valves from our affiliated suppliers. We maintain a sourcing database listing specialty valves held all over the world. This, combined with our massive stocks mean we truly can become your one-stop supply solution.
Let us source the item and import it for you for a fixed price. This way we can supply your entire enquiry from one source by indenting any items not held in stock. We have regular air and ocean consolidated shipments coming in from all major manufacturing and supply ports.
Fast Track In-house Manufacturer/modification Special Valves & Flanges
Fast Worldwide Response
Global Supply Line delivers, where and when you need it. Our skilled professionals are ready for fast worldwide response in critical situations. When the order cannot wait, our urgent TNT/DHL air freight and Startrack/Toll Road Express shipments make the difference. You can track your consignment note or airway bill online at our carrier's websites. We have our own transit insurance policy which covers air, ocean and road freight: $3 million inbound, $5 million with Australia, $400,000 exports.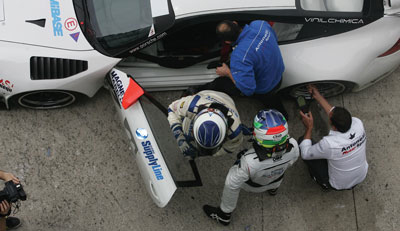 Fast Track Supply
All our stock holdings fall into one or more of the
following categories:
Items no one else stocks.
Items that are very competitively priced whilst still being superior quality than competitors brands.
Brands which may not always compete with other cheaper brands in price but which are approved by major oil companies and are higher quality and higher trim specifications.
A wider range of pipeline products, larger quantities than our competitors and a wider choice of brands.
The fact that up to 50 percent of our client base are supply houses testifies to the strength of our stockholding and service. The balance of our client base are end-users spread over different industries all around Australia, New Zealand, Asia, the Middle East and beyond.
Not the Same Old Inventory
What products make up our ready-to-ship inventory?
Global Supply Line (GSL) inventory consists of a combination of commodity valves, specialty valves and valves that are uncommon in size, pressure class, trim and body material.
Our standard commodity stock items consist of midstream API6D products such as Trunnion Mounted and Floating Ball, Full Port Swing Check and Lubricated Pressure Balance Plug valves in carbon and stainless steel bodies with ENP stainless trims and a variety of sealing materials to meet your application requirements.  These API6D products are available in sizes 15NB (1/2″) through to 600NB (24″), class 150 through to 2500.
Our inventory of Pressure Seal Bonnet products includes Gate, Globe and Check valves in WCB, WCC, LCC, WCG, C5 and stainless steel in 50NB (2″) through to 300NB (12″), class 900 through to 2500.
Then of course we stock a full range of actuators as well as refinery and oil and gas process valves (carbon, low temp carbon, stainless, duplex, monel, alloy20, etc.) such as:- Butterfly, Wafer Check, Plug, Needle and Globe up to 2500 class.  Also we have a huge range of small bore Floating Ball valves in stock in screwed, flanged and weld end.
Our stock range also covers industrial valves in ANSI 125, 150, 300, 600 and AS/BS Table D to H such as Parallel Slide, SDNR, Piston Check, Geothermal, Knife Gate and Iron valves suck as Butterfly, Gate, Globe and Check.
Regarding specialty valves, many customers come to us needing an engineered solution for a specific application.  GSL is unique in owning Australian Pipeline Valve (APV) a specialty manufacturer of high quality valves that can manufacture small runs of specialty valves in short lead times.  In addition, we have our own in-house engineering test and automation division (GSL Engineering).
Also GSL represent a unique set of European manufacturers that can supply high quality valves in short delivery allowing us to provide a total valve supply solution.
Global Supply Line is not just another "me too" supplier of commodity lines. We are a specialty niche supplier but also have good stocks of mainstream product lines mainly for the oil, gas, mining, petrochemical and process industries. This allows us to supply "turn-key" orders comprising of studs, gaskets, fittings, flanges, hammer unions, valves and strainers. We are the only supplier in Australia that stocks a comprehensive range of pipeline stock lines for single source emergency project supply, another first for Global Supply Line, a service orientated company and clear market leader. Our in-house engineering and valve automation & test facility allows us to provide total supply solutions that are unparalleled in our industry.