Sambo Gearboxes


Sambo Gear was founded in 1980 in South Korea and they specialise in manufacturing high quality, high performance gear boxes.
From a state-of-the-art factory to advanced R&D, Sambo has become known for their quality products, innovation, and as importantly, commitment to the customer. "Sam Bo" in Korean stands for 3 treasures and signifies thos things they value the most – technology, personnel, and working capital. Sambo are ISO 9001 certified.
Global Supply Line are Australian agents, distributors and stockists for Sambo.
SAMBO GEARS
Sambo Gear Features:
• Manual
• Motorisable
• IP67 Rated
• Spiral cut bevel to improve efficiency
• Top entry replaceable stem nut
Subsea Gears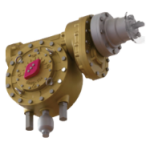 Sambo quarter turn Subsea Gears are excellent for the most extreme deep sea application for depths up to 3,000m.
Subsea Gear Boxes Features:
• Double sealing and self locking
• Using angular contact taper rolling bearing
• Membrane type pressure compensator
• O-Ring sealed to allow units to be rated for submersible service to a max depth of 3,000m
• Permanent lubrication with eco-compatible oil
• Horizontal or vertical mounted ROV input from class 1 to 7
• Many ratios available
Click here for Sambo Subsea Gearbox Catalogue
Bevel Gears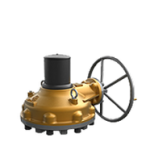 Click here for Sambo Bevel Gear Catalogue
Worm Gears
Manual and motorisable worm gear operators can be found in every quarter or part turn valve application throughout the world.



From power, mining, water works to oil and gas pipelines, if torque is required, manual worm gear operators are there.
Worm Gears Features:-
• Rated to 710,000 ft-lbf
• O-Ring sealed to allow units to be rated for submersible service to IP-67 Class
• All units furnished with removable splined bushings to permit accurate position between the gear drive and the valve shaft.
The drive sleeve is furnished with hardened steel thrust washers above and below the worm gear. This minimises frictional losses between the gear and the ductile iron housing.
WG Series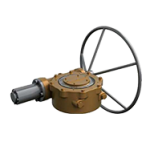 Click here for Sambo WG Series Catalogue
SE Series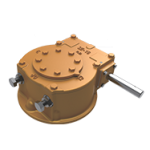 Click here for Sambo SE Series Catalogue
OTHER PRODUCTS
Mechanical Advantage Corporation carries an extensive inventory of motorisible and manual gears. The Sambo Gear range includes not only Bevel and Worm Gears, but also an extensive range of additional products, including subsea gear boxes, air cylinders, torque limiters, planetary gears, spur gears, position indicators, chainwheel options, and more.
Standard Products:
• Manual and motorisable
• IP 67 Rated
• Top Entry Replaceable Stem Nut
• Spiral Cut Bevel to improve efficiency
Options:
• Declutchable Override
• Chainwheel Operated
• AWWA Certified
• Torque Limiters
Planetary Gear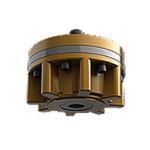 Click here for Sambo Planetary Gear Catalogue
Spur Gears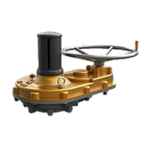 Click here for Sambo Spur Gear Catalogue
Torque Limiters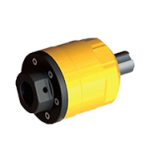 Click here for Sambo Torque Limiter Catalogue
Chainwheel Options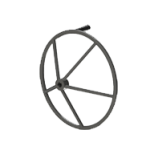 Click here for Sambo Chainwheel options Catalogue
Position Indicators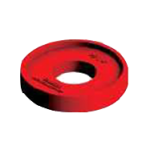 Click here for Sambo Position Catalogue
Pneumatic Cylinder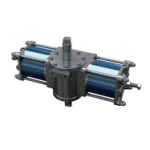 Click here for Sambo Pneumatic Cylinder Catalogue
Temperature Compensating Stem Nut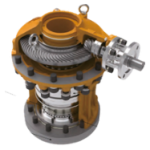 Click here for Sambo Temp Comp Stem Nut Catalogue
Click here for Sambo Catalogue All Products
Click here for Sambo IOM WG Series Worm Type Valve Gearbox
Click here for Sambo IOM SB-V Series Multi Turn Bevel Gear Spiral Valve Gearbox
Click here for Sambo IOM Declutchable Valve Gearbox Worm Gear Part Turn
Click here for our full Stock List at this website
Click here for Sambo Website
Global Supply Line keep large stocks of Sambo gearboxes to bolt valves. Global Supply Line Engineering supply & fit. We stock multi-turn bevel (spiral) gearboxes to suit gate valves and globe valves, quarter turn worm gearboxes including declutchable style to suit ball valves, plug valves & butterfly valves.