ASCO Solenoid Valves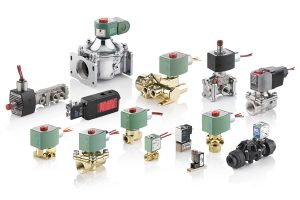 Distributor, Agent and stockist of ASCO valves in Australia. $60 million inventory, shipping worldwide. GSL has been a supplier of ASCO valves for 30 years.
ASCO Solenoid valves control critical flow air, gas, water, oil and steam in applications throughout various industries. Products range from two-position on/off valves to flow control systems that impact thousands of users. ASCO's Redhat power management technology sets a new industry standard for reliability and power consumption, accepting both AC and DC voltages while improving performance.  These 2-way, 3-way and 4-way solenoid valves can handle most fluid control applications and are now available with Class I, Division 2 approvals.
Click here for Global Supply Line stock list
Click here for ASCO 320 Solenoid valve catalogue
Click here for ASCO 327 Solenoid valve catalogue
Click here for ASCO 551 Solenoid valve catalogue
Click here for ASCO Solenoid valve brochure